One of the better and easier ways to remove them without an actual keycap puller that we include with our accesory keycap sets is to fashion something similar out of a paperclip. Below is an example: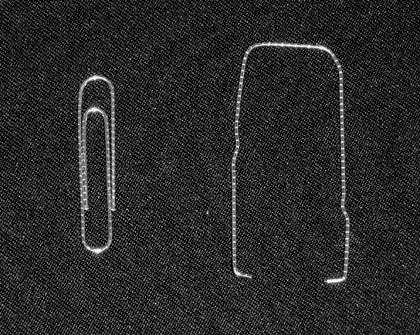 The trick is to have the legs about the same length and the little barbs at the end as short as possible, maybe 0.25" or so. This makes it easier to get them underneath the keycap and pull upwards evenly so you don't break the switch underneath.
The best advice I can give is to just be gentle and patient and they should come off very easily.